Experienced staff with sound knowledge of various disabilities
Support and assistance in preparing for annual plan reviews
(These will occur anytime from 3 months before plan ends).
Quarterly newsletter communications
Invitation to join the Living My Way Member Advisory Committee
Access to the Living My Way Member Referral Program
Living My Way Member Welcome Pack
Support Coordination Member Benefits
Knowledgeable and experienced staff who take person centric approach to support individuals to implement their plans and connect to services/supports that will enable them to achieve their goals with minimum of stress.
Commonwealth Continuity of Support Member Benefits
The ability to employ your own support workers and or use a combination of agencies.
Living My Way assistance to manage and set up support plan
Plan Managed Member Benefits
Knowledge of NDIS price guide, to ensure invoices are in accordance to the NDIS guidelines and other funding sources.
Invoices processed and paid within 14 days (typically 7 days)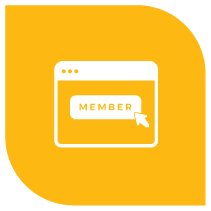 Living My Way can support individuals with all disabilities who have the desire to live a self-directed life from the age of 6 years old and are funding through the below ways:
National Disability Insurance Scheme (NDIS)
Commonwealth Continuity of Supports (CoS)
Insurance agencies
Self – Funded
Please click here to view  the Living My Way Service Catalogue. 
If you are interested in finding out how Living My Way's services can support you please contact the office via email: operations@lmwl.org.au or call (02) 8525 4000 to discuss your needs with one of our experienced and friendly staff members.