Christopher (not his real name) is always active. Being an ex-athlete as a professional soccer player in England in his younger days, keeping fit and staying active is important.
The 59-year-old South Sydney local and a Living My Way Member also loves to cycle and go for walks by the beach. It gives him a sense of freedom, calm and a fun way to stay fit. However, in early 2020, Christopher was diagnosed with Alcohol-Related Dementia, which caused his memory to decline rapidly, affecting his ability to move freely, go anywhere he wants and live independently.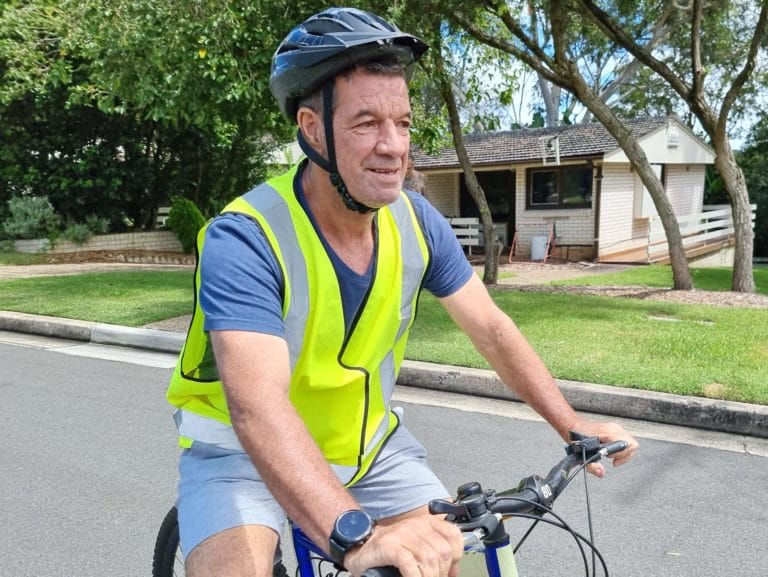 After a full assessment of his needs, environment and goals, we understood that Christopher wanted to continue living his life his way, without losing his way. With the assistance of a Living My Way Support Coordinator and a functional assessment from our expert Occupational Therapist, we evaluated and recommended Christopher to use assistive technologies like mCareWatch and the InteliCare sensors to monitor his mental and physical health status as well as travel movements. With these assistive technologies, Christopher can continue living independently and live a life that he finds fulfilling. These assistive technologies are also created to give people who love and care about Christopher peace of mind. Our recommendations were presented and approved by NDIS.
There are days when Christopher can't go out alone. So, in those days, he will go to his local Leisure Centre with a Support Worker, which we also helped obtain through NDIS funding.
ALSO READ: How to Build a Great Team of Support Workers
Christopher is now at more peace with himself than before. Since having access to NDIS and getting the support he needed, his life has become calmer and balanced. Christopher is now less frustrated, more easy-going and adapts more easily to change. He is aware that he is not well but he now feels that he is living a normal life and not a life of Dementia.
Let us work together toward independent living.